Grow
 

Your Child's Skills and Confidence
🚀 Do you want to unleash your child's creative potential?
🌈 Do you want to nurture their creative spirit?
🪴 Do you want them to grow in their passion, skills, and confidence?
Then give your child the ongoing support they need to thrive as an artist. Discover the program that helps them become confident in their skills and proud to share their art by enrolling in Kids Cartoon Academy.
Not sure what to do with your child's creative potential?
Want to make sure their talent isn't squandered?
Want to make sure that they are learning real skills in art, design, and creative thinking, and not just copying their favorite characters from Youtube art tutorials (which, by the way, are not teaching the right way). 
Sadly, most kids lose their love of learning and creating as they age.
With academic and extracurricular demands, busy schedules, and peer pressure, you know that could happen to your child. 
Want to make sure it doesn't?
What if I told you there was a way for your your child to GROW in their curiosity, creativity, and confidence--not lose it?
Good news...there is. 😁
🚀 Look how our students grow

...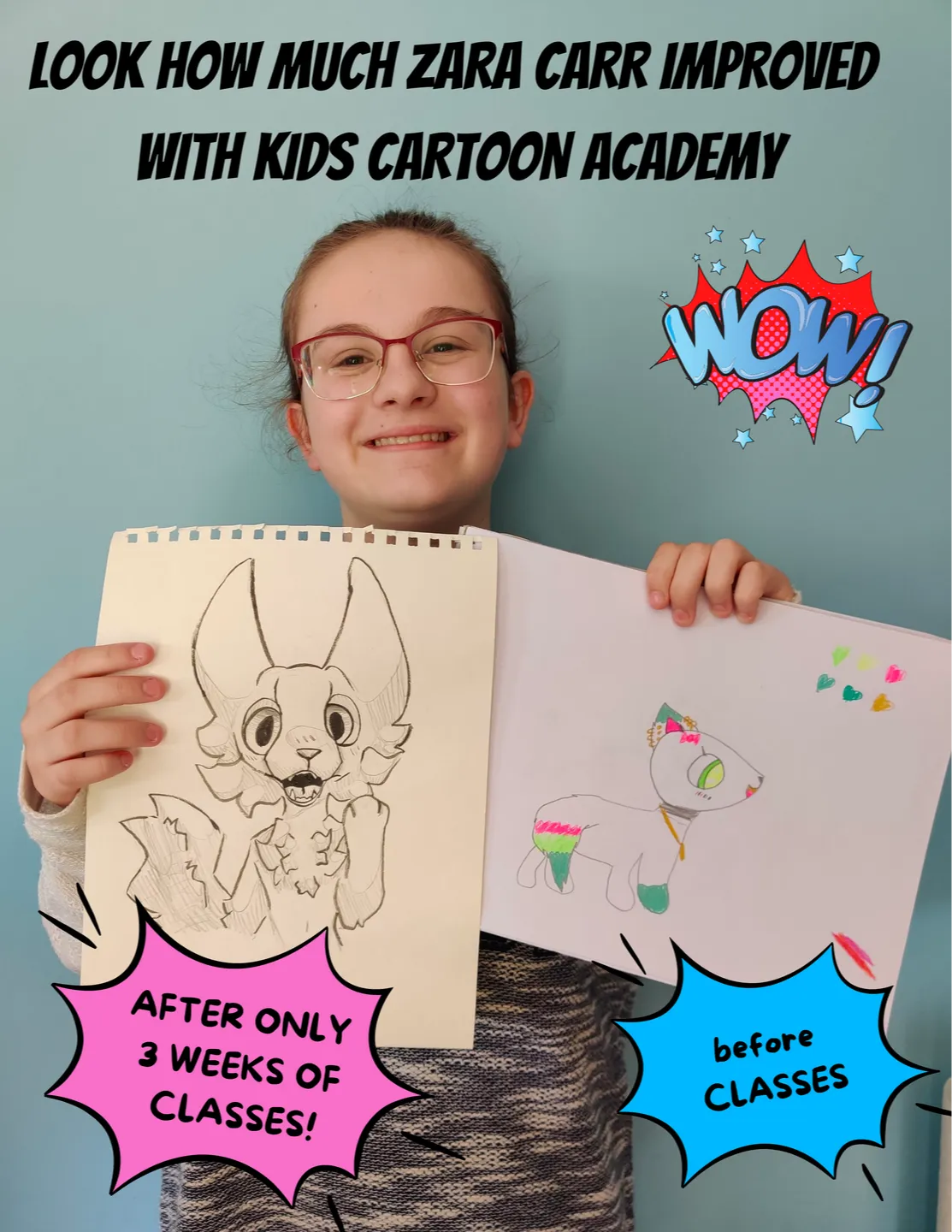 Hi, I'm Artist and Educator Daniel Grissom.
I've taught in schools around the world for over 15 years, implementing the proven methods that engage kids in deep learning.
And in every single school, it was the same story--children were losing their creative and curious spirit way too early.
I knew I had to do something about this.
After I rediscovered my own love of drawing--after not making art for 20 years--I left the confines of the traditional school system and got to work.
I created Kids Cartoon Academy to ensure that other children don't abandon their inner, creative child as they grow up, like I once did.
Since it started two years ago, Kids Cartoon Academy has nurtured the creative spirits of thousands of students...all while equipping them with real artistic skills, so that they are proud to share their art with the world.
I currently live in Chattanooga, Tennessee with my wife and two toddler daughters. When I'm not teaching, you'll find me drawing (of course), reading, making smoked barbecue (Eastern North Carolina style), or being silly with my girls.
And now I'd like to share Kids Cartoon Academy with you.
So many parents have told me about their child's perfectionism, inner critic, and lack of art guidance. Let me help you.
SUPPORT YOUR CHILD
Raise happy, confident, and creative kids with the help of the Kids Cartoon Academy Membership.
IMPROVE THEIR CONFIDENCE
Your child will grow in confidence as they see their art and design skills improve week by week.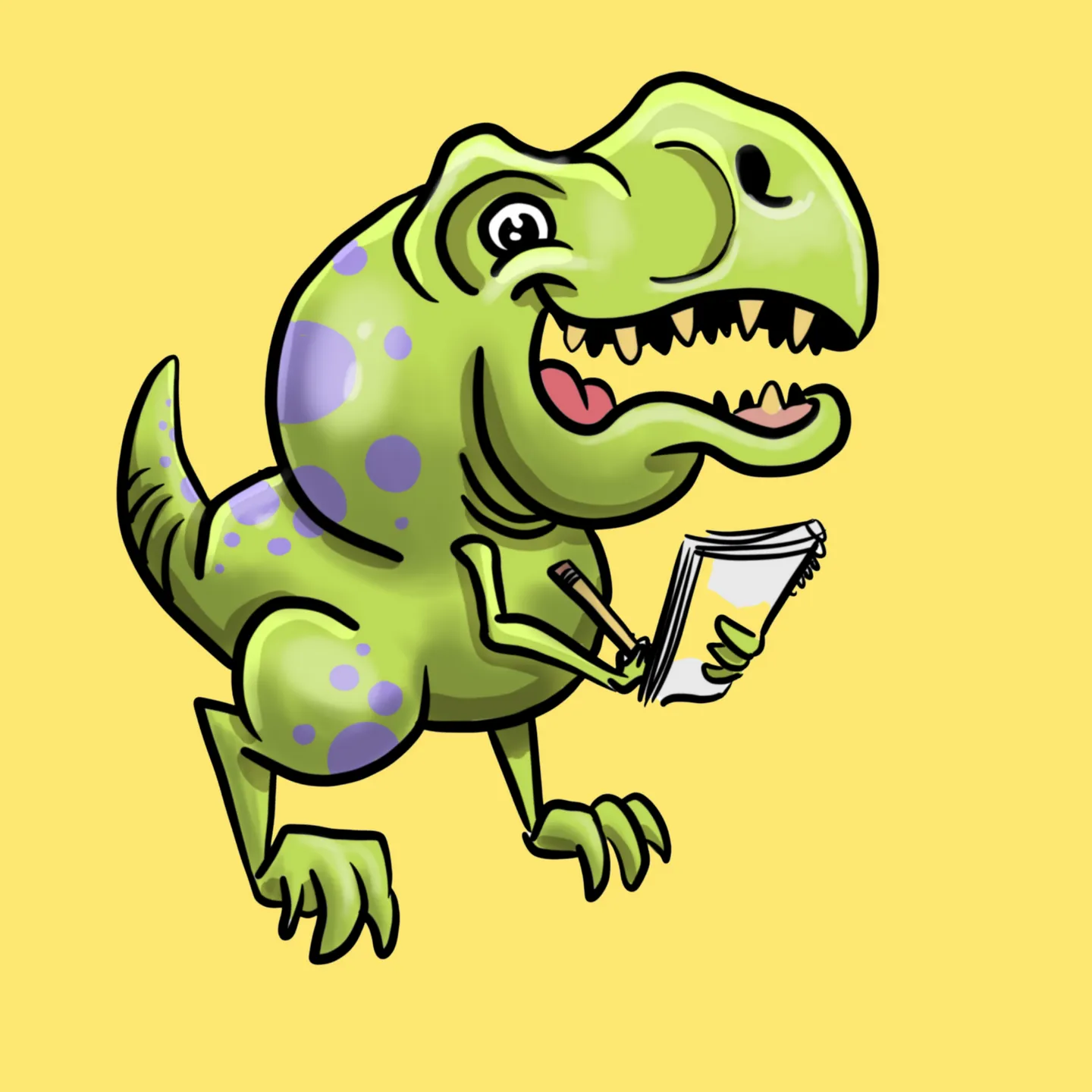 HAVE PEACE OF MIND
Know that you have supported your child's passion in a safe and supportive environment.
THIS is what happens when your child grows their creative confidence:
My students have had their work appear in the paper, published books, art shops, galleries, and more!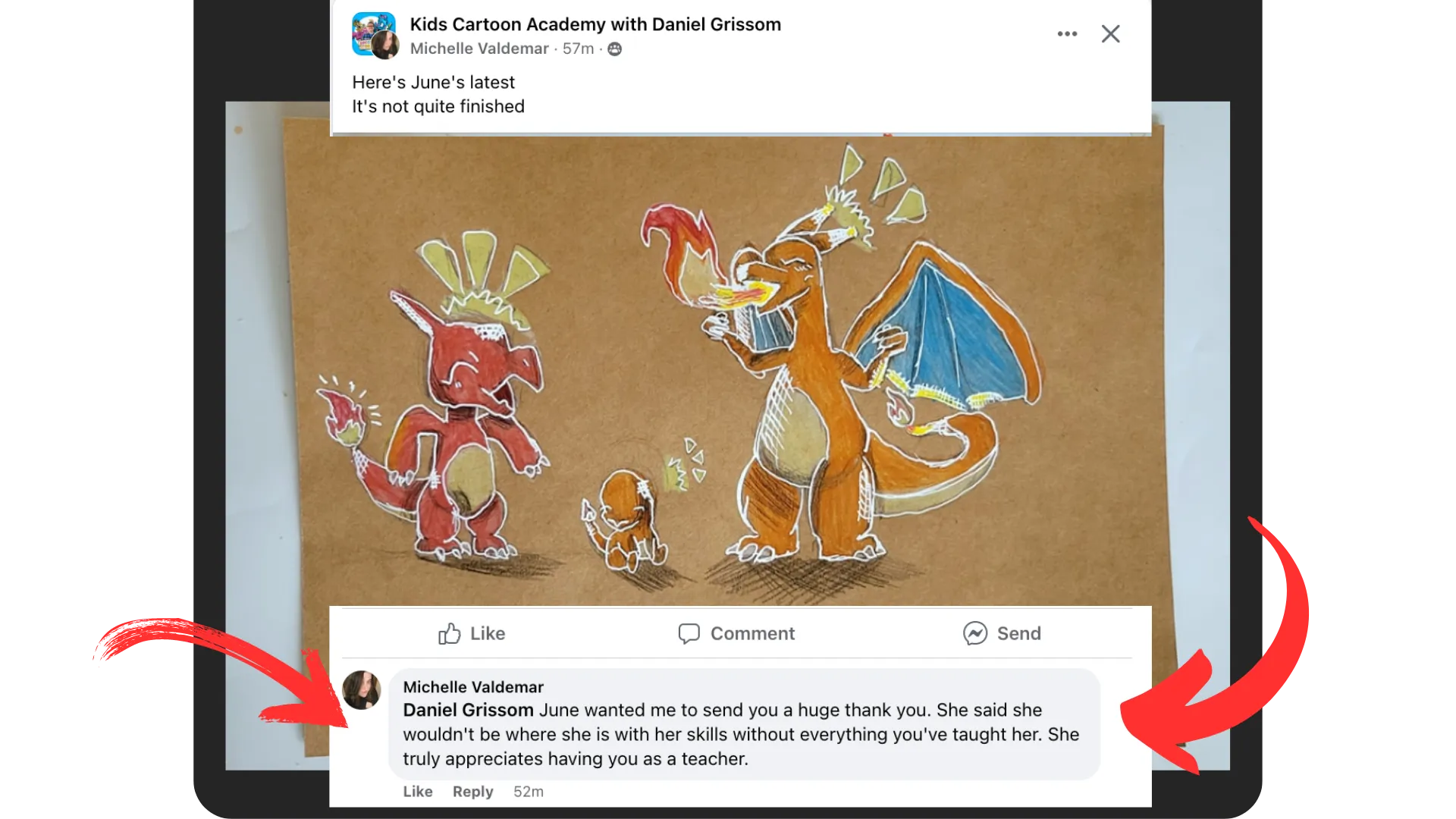 My teaching combines the cartoons students love with the skills they need to grow as artists so they engage and improve fast. 
I intentionally use popular characters and art styles to engage students as I teach. This helps them learn more and learn faster. I've developed an entire curriculum that teaches everything from the drawing fundamentals, such as line and form to more advanced elements such as light and shadow, character design, and composition. As a result, students leave my classes feeling inspired and confident in their newly acquired abilities.
More skills ➡️ More confidence ➡️ More smiles 😁 
THAT'S HOW OUR STUDENTS LEVEL UP 🚀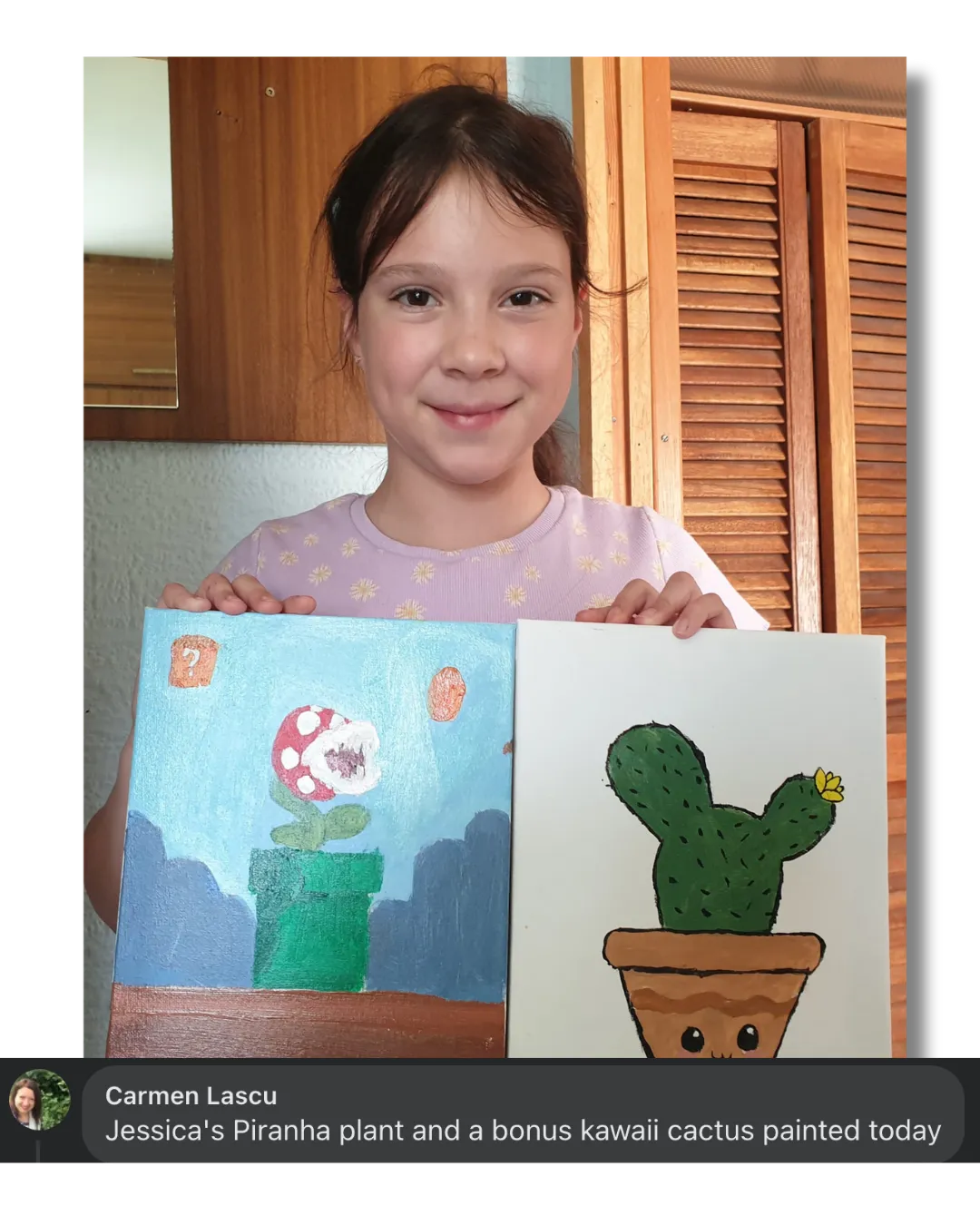 What time are the live Saturday classes?
Do you accept international currencies?
What if I need to cancel my membership?
Does my child have to show their face on camera?
What if we sign up, but find out it's not a good fit?
Will my child get individual feedback on their art?
What if I have to miss a live class?
Do I need to buy a separate membership for siblings?